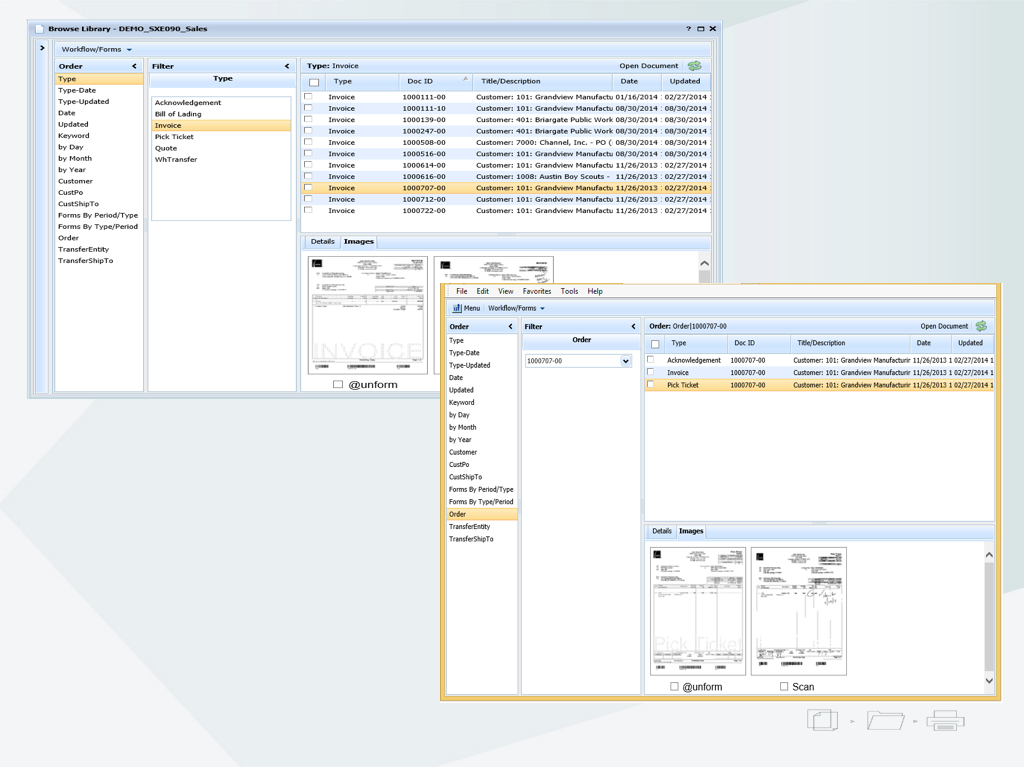 UnForm gives you complete control of your sales and order processes by linking all supporting documents.
Easily view all related documents for a specific customer order number by just entering the number or searching for the specific order.
Linked documents can also be quickly accessed via hyperlinks on an invoice or other documents.
All the information is there, searchable and actionable.