Print Management
From simply adding a barcode to an existing printed page, to building a complete batch of forms from xml data, UnForm transforms your print data into beautiful, dynamic documents.
UnForm can quietly filter your printing, detecting different jobs automatically and applying appropriate processing. Or it can operate on its own with scheduled jobs that obtain data from your application or folders on disk.
Print different documents, or different copies, to printers across the room or across the country.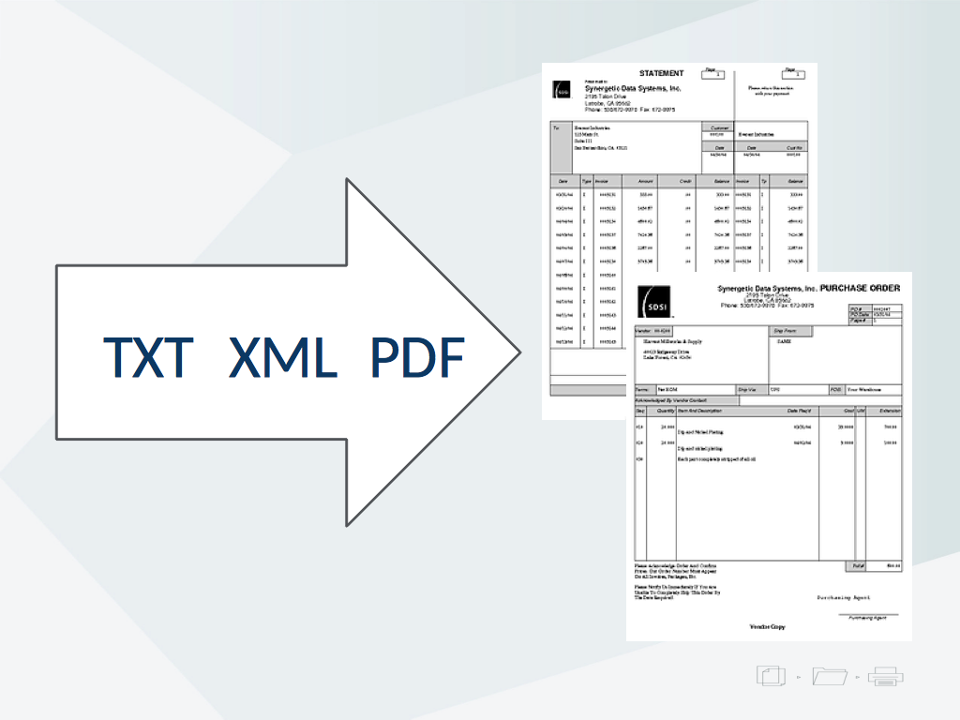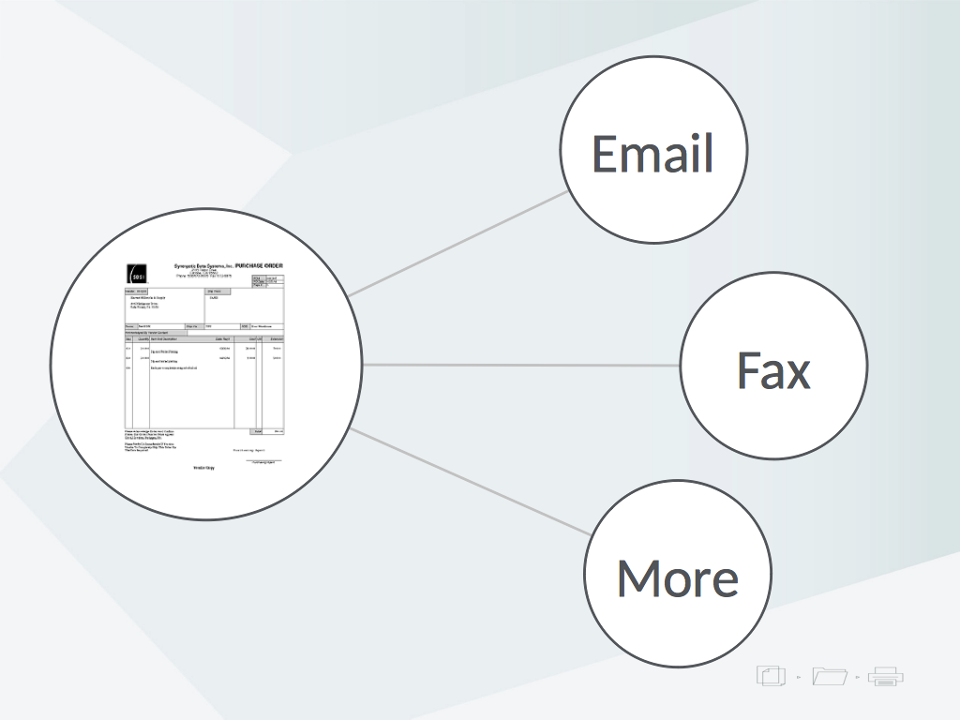 Electronic Delivery
Deliver documents electronically, by email or fax, using the same printing process you use now, without user intervention.
Send documents to disk, or to web services, cloud servers or external processes, using a simple methodology that identifies individual documents within a batch, and automatically determines the correct place to send each.
Scan and Store
External documents come to you in all shapes and sizes. The Image Manager provides a powerful environment to scan or import these documents, analyze and identify them, and store them in your document libraries.
Barcode recognition and full text OCR provide extraction capabilities are married with a scripting engine to automate processing, such as proof of delivery, or vendor invoice automation.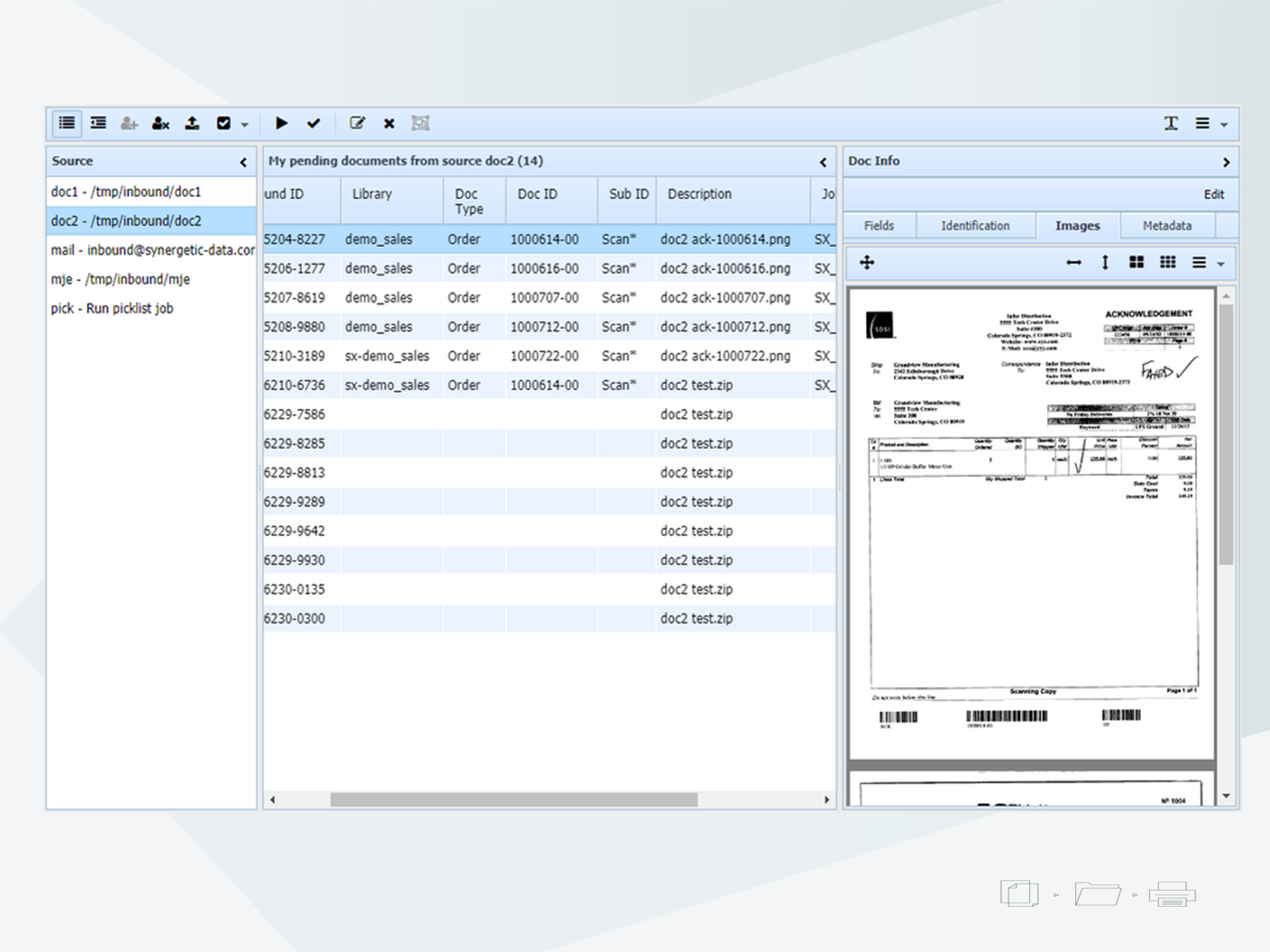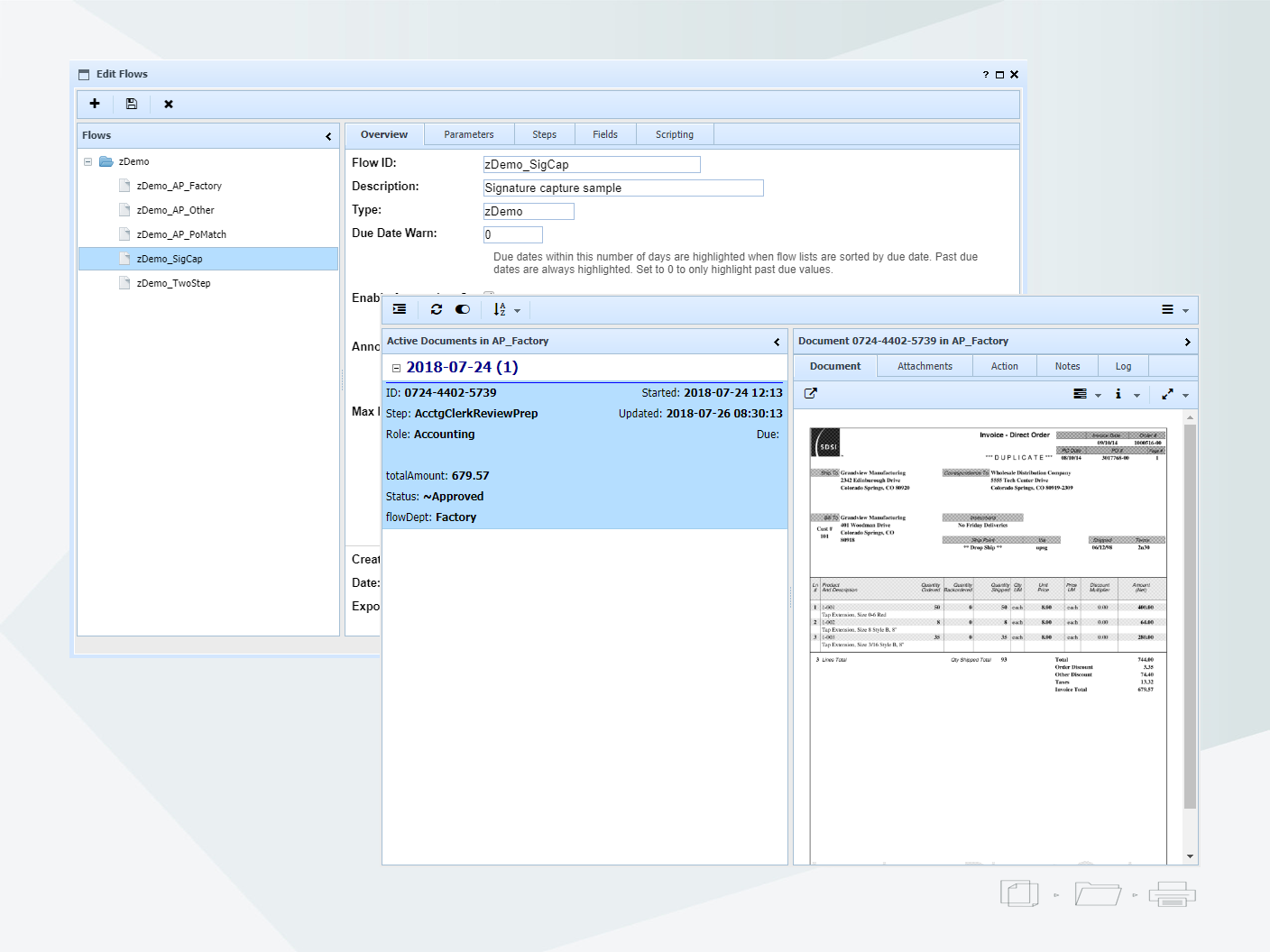 Automate
Unleash your team from monotonous and repetitive tasks by harnessing the power of UnForm document workflow. Automate one simple process or a stream of more complex procedures that you define. Improve internal accounting controls, reduce paper handling and allow your staff to flourish-and-produce spending their time where their skills really pay off.
Customize
UnForm is the only document management system with its own built-in programming language. As a result, when your needs are complex, UnForm is always up to the task. There are endless possibilities…
Use content to logically control formatting
Integrate with external programs and data while printing
Change formatting without changing your application
Change headers and messages to a different language
Parse and export data from your reports