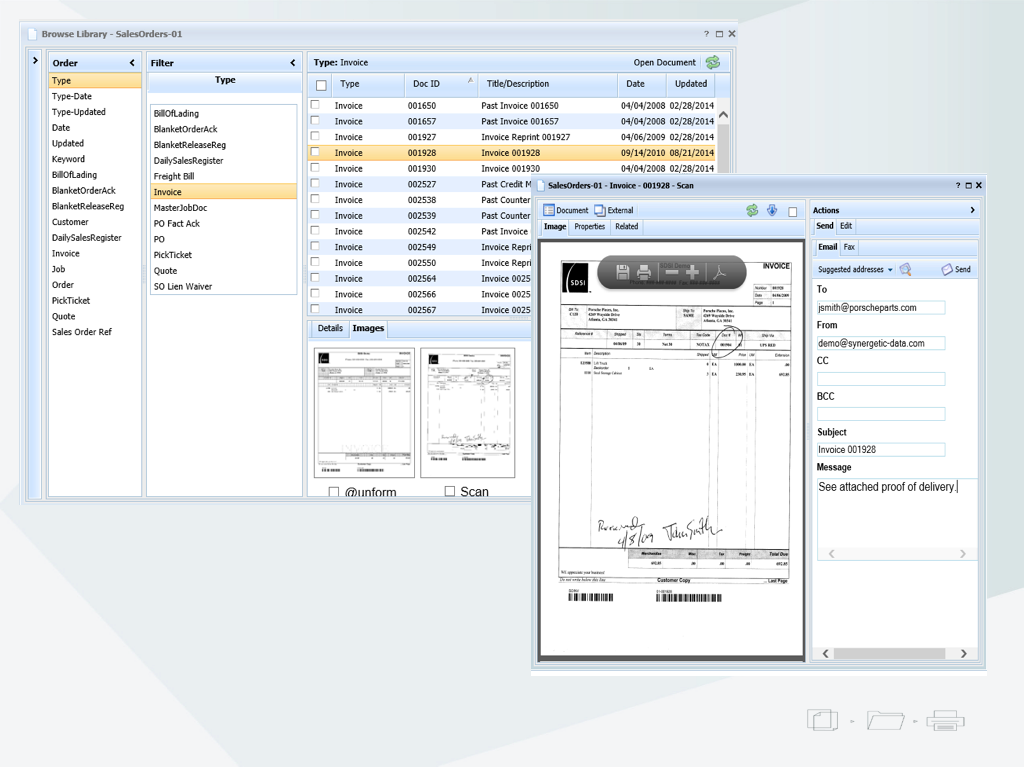 Track your customer's activity from PO to Picking Ticket, to signed proof of delivery and invoice.
Quickly access documents from the secure archive using UnForm's intuitive browser-based interface, or via powerful REST and API's for application integration.
Easy access to document type listing for invoices, to view invoice thumbnails for signed proof of delivery image or any other document.
Instantly email, fax or print from anywhere.